Ad blocker interference detected!
Wikia is a free-to-use site that makes money from advertising. We have a modified experience for viewers using ad blockers

Wikia is not accessible if you've made further modifications. Remove the custom ad blocker rule(s) and the page will load as expected.
Visiting a zoo, wildlife park or other accredited captive animal facilities are good places to see meerkats, rather than going through the expensive drama of trying to purchase one as a pet or travel to Africa. Some institutes, at additional charge, allow visiters to feed the meerkats and adopt or sponsor one. Below is a list of zoos, shelters or parks that are currently holding or have held meerkats. Please note: these lists are incomplete for some countries; lists will be in alphabetical order.
Australia
Edit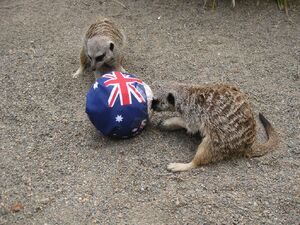 Adelaide Zoo
Altina Wildlife Park
Billabong Wildlife Park
Crocodylus Wildlife Park
Darling Downs Zoo
Halls Gap Zoo
Hunter Valley Zoo
Monarto Zoo
National Zoo and Aquarium
Perth Zoo
Royal Children's Hospital
Taronga Western Plains Zoo
Tasmania Zoo
Wings Wildlife Park
Linz Zoo
Schönbrunn Zoo
Zoo Schmiding
Antwerpen Zoo
Cambron-Casteau Pairi Daiza - vormals Parc Paradisio
Deigne-Aywaille (Monde Sauvage Zoo)
Destelbergen Familiepark Harry Malter
Ieper Bellewaerdepark
Olmen Balen Zoo
Vleteren Dierenpark De Zonnegloed
Assiniboine Park Zoo
Calgary Zoo
Edmonton Valley Zoo
Granby Zoo
Oaklawn Farm Zoo
Parc Safari
Riverview Park and Zoo
Toronto Zoo
Czech Republic
Edit
Brno Zoo
Bustehrad Zoopark
Chleby Zoo
Dvorec Zoo
Dvur Kralove Zoo
Hluboka Zoo
Hodonin Zoo
Jihlava Zoo
Liberec Zoo
Olomouc Zoo
Praha Terárium Dubeč
Praha Zoo
Usti Zoo
Zlin-Lesna Zoo
Ameins Zoo
Amneville Zoo
La Palmyre Zoo
Le Vigen Zoo
Paris Zoo
Thoriy Safari
Zoo de La Boissière du Doré
Aachen Tierpark
Augsburg Zoo
Bad Liebenstein Tierpark
Bad Pyrmont Tierpark
Berlin Zoologischer Garten
Bernburg Tiergarten
Bochum Tierpark
Brüggen Natur- und Tierpark
Chemnitz Tierpark 
Cottbus Tierpark 
Delbrück-Schöning Tierpark Nadermann
Dortmund Zoo
Dresden Zoo
Duisburg Zoo
Eberswalde Zoo
Eisenberg Tiergarten
Erfurt Zoopark
Eschede Filmtierpark
Falkenhain Tiergehege Dornreichenbach
Frankfurt Zoo
Freiburg im Breisgau Tiergehege Mundenhof
Friesoythe-Thüle Tier- und Freizeitpark
Geising-Hartmannmühle Wildpark
Gelsenkirchen Zoo
Gettorf Tierpark
Gondorf Eifelpark
Gotha Tierpark
Greifswald Tierpark
Grimmen Heimattierpark
Halberstadt Tiergarten
Halle Zoo
Hamm Tierpark
Hammerbach Lindenhof
Hannover Zoo
Heidelberg Tiergarten
Herborn-Uckersdorf Vogel- und Naturschutztierpark
Herford Tierpark
Hof Zoologischer Garten
Hofgeismar-Sababurg Tierpark Sababurg
Hoyerswerda Zoo
Inselzoo Altenburg
Jaderberg (Jaderpark)
Kaiserslautern Zoo
Karlsruhe Zoo
Kleve Tiergarten
Köln Zoologischer Garten
Kronberg Opel-Zoo
Landau Zoo
Lehre-Essehof Tierpark
Leipzig Zoo
Lutherstadt Wittenberg Tierpark
Magdeburg Zoo
Memleben Erlebnistierpark
München Tierpark Hellabrunn
Münster Allwetterzoo
Neunkirchen Zoo
Neuwied Zoo
Nordhausen Zoo
Nürnberg Tiergarten
Olfen Tier und Freizeitpark Gut Eversum
Oranienburg-Germendorf Tier und Freizeitpark Eichholz
Ortenburg-Irgenöd Vogelpark
Oschatz Tiergehege
Osnabrück Zoo
Perleberg Tierpark
Reichshof-Eckenhagen Affen- und Vogelpark
Rheinböllen Hochwildschutzpark Hunsrück
Rostock Zoo
Saarbrücken Zoo
Saarburg Greifvogelpark
Schloß Holte-Stukenbrock Safari- und Hollywoodpark
Schotten Vogelpark
Schwerin Zoo
Senftenberg Tierpark
Solingen-Gräfrath Tierpark Fauna
Sondershausen Tiergehege
Sonneberg-Neufang Tiergarten
Staßfurt Tiergarten
Stendal Tiergarten
Straubing
Ströhen Tierpark
Stuttgart Wilhelma
Suhl Tierpark
Überlingen-Bambergen
Ueckermünde Tierpark
Ulm Aquarium/Tiergarten Friedrichsau
Westerhausen Tiergehege
Wingst Zoo
Worms Tiergarten
Wuppertal Zoologischer Garten
Guatemala
Edit
Asa Zoological Park
Chiba Zoo
Fuji Safari Park
Hamura Zoo
Hirakawa Zoological Park
Kyoto City Zoo
Maruyama Zoo
Nagasaki Biopark
Tokushima Zoo
Ueno Zoo
Wan Wan Zoo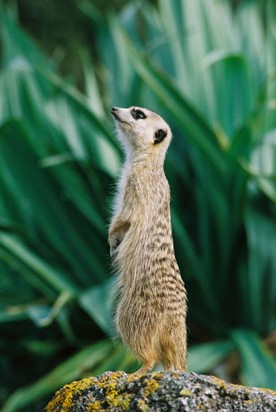 New Zealand
Edit
Auckland Zoo
Brooklands Zoo
Hamilton Zoo
Natureland Wildlife Trust
Orana Wildlife Park
Pouakai Zoo
Wellington Zoo
Singapore
Edit
South America
Edit
Barranquilla Zoo
Bioparque Temaikèn
Buin Zoo
Chilean National Zoo
Fundacao Parque Zoologico de Sao Paulo
Zoológico de Cali
United Kingdom
Edit
Axe Valley Bird and Animal Park
Bristol Zoo Gardens
Five Sisters Zoo
London Zoo
Paradise Wildlife Park
Twinlakes Animal Theme Park
Whipsnade Zoo
Beale Wildlife Park and Gardens
Hamerton Zoo Park
Chester Zoo
Newquay Zoo
Paignton Zoo Environmental Park
Lakeland Wildlife Oasis
Trotters World of Animals
Dartmoor Zoological Park
Drusillas Park
Screech Owl Sanctuary
Woodlands Park
Exmoor Zoo
Colchester Zoo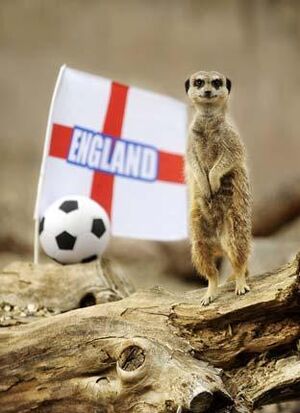 Seaview Wildlife Encounter
Port Lympne Wild Animal & Safari Park
Howlett's Aspinalls Wild Animal Park
Woodside Wildlife and Falconry Park
Battersea Park Children's Zoo
Flamingo Land
Kirkley Hall Zoological Gardens
Tropical World Roundhay Park
Blackbrook Zoological Park
Chessington World of Adventures
Dudley Zoological Gardens
Loneleat Safari and Adventure Park
Folly Farm Adventure Park and Zoo
Blair Drummond Safari and Adventure Park
United States
Edit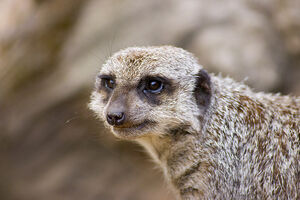 Albuquerque Biological Park
Boonshoft Museum
Brookfield Zoo
Buffalo Zoo
Caldwell Zoo
Cameron Park Zoo
Capron Park Zoo
Cincinatti Zoo and Botanical Garden
Charles Paddock Zoo
Chattanooga Zoo
Chehaw Park
Cheyenne Mountain Zoo
Clevland Metroparks Zoo
Dallas Zoo
Denver Zoo
Disney's Animal Kingdom
El Paso Zoo
Erie Zoo
Fort Worth Zoo
Franklin Park Zoo
Gladys Porter Zoo
Good Zoo & Benedum Theater
Great Plains Zoo
Greensboro Science Center
Happy Hollow Zoo
Henry Vilas Zoo
Hogle Zoo
Honolulu Zoo
Indianapolis Zoo
Kansas City Zoo
Knoxville Zoo
Lincoln Children's Zoo
Lincoln Park Zoo
Living Desert Zoo
Los Angeles Zoo
Louisville Zoo
Maryland Zoo
Metro Richmond Zoo
Milwaukee County Zoo
Miller Park Zoo
Minnesota Zoo
Nashville Zoo
National Zoo
Oklahoma City Zoo
Omaha's Henry Doorly Zoo
Oregon Zoo
Peoria Zoo
Philadelphia Zoo
Phoenix Zoo
Pittsburgh Zoo and Aquarium
Point Defiance Zoo & Aquarium
Potter Park Zoo
Prospect Park Zoo
Pueblo Zoo
Racine Zoo
Riverbanks Zoo and Garden
Riverside Discovery Center
Rosamond Gifford Zoo
Ross Park Zoo
Saint Louis Zoo
San Diego Zoo
San Diego Safari Park
San Francisco Zoo
Santa Barbara Zoo
Scovill Zoo
Sedgwick County Zoo
Seneca Park Zoo
Smithsonian National Zoo
Staten Island Zoo
Stone Zoo
Tampa's Lowry Park Zoo
Toledo Zoo
Tulsa Zoo
Virginia Zoological Park
Wildlife World Zoo and Aquarium
Woodland Park Zoo
Zoo Atlanta
Zoo Boise
Zoo Miami